Categories:
Christian Louboutin
Kick up the wilder side in you with the brand new addition in the studded shoes range from Christian Louboutin. The Akhalil 70 biker boots will definitely stir up compliments and reactions with its distinctive and most wanted silver studded black suede and leather embellishments. The heel measures approximately 70mm/ 2 inches, and has the signature red leather sole. This pull on is styled with buckle-fastening tabs, and a round toe for comfort and class.
Tags: Christian Louboutin Boots AKHALIL 70 BIKER
comnum(0) tbcount(0) tbcount(415)
Categories:
Louis Vuitton
If you have already taken a liking for the LV Alma BB bag, there is no way that you would not admire the Louis Vuitton Monogram Vernis Mirada that has the same rich grandeur which its predecessor possessed. The glossy, chocolate tinted bag is named "Mirada" which translates into gaze. It is aptly named so as one gaze at the soft-rounded curved bag with vintage details could send you back to old times when sophistication was at its very best. The bag is made of feminine Monogram Vernis leather and its key elements are its patent leather trimmings, golden brass hardware with engraved tuck lock, soft textile lining and interior/exterior pockets. The bag comes in two rich colors- Amarante and Rouge Fauviste. You can pick it up from Louis Vuitton stores for $2600.
Digsby
IM, Email, and Social Networks in one easy to use application!
http://digsby.com
Tags: Louis Vuitton Monogram Vernis MIRADA
comnum(0) tbcount(0) tbcount(358)
Categories:
Christian Louboutin
Designers and Fashion houses are always looking for inspiration to launch their next big trend. It appears this time the inspiration is from the world of arts & crafts. The Déjà vu slingback fromChristian Louboutin are a sight to behold. The Louboutin stilettos are embellished with hundreds of plastic googly eyes of different shapes and sizes. Priced at $1,595 we are left scratching our heads and rubbing our eyes dismay. For something that looks like it was put together by a five year old, we feel it is a steep price to pay.
comnum(0) tbcount(0) tbcount(287)
Categories:
Fashion
This news will make you cringe… if you are a woman that is. Victoria's Secret recently unveiled a new jewel-studded fantasy bra and panties – with diamonds, rubies, emeralds and yellow sapphires. To the common (wo)man this might seem yet another cool aspect of a model's life – to be flaunting precious gems in the bare minimum. But, it is apparently, a bed of roses with prickly thorns underneath. Selita Ebanks, who wore the attire worth $4.5 million, is sore after the endeavor as she wasn't too pleased to wear diamonds on her crotch. And as in her words – 'Nobody wants bruises on their vagina'. Who wants to argue?
comnum(0) tbcount(0) tbcount(311)
Categories:
Louis Vuitton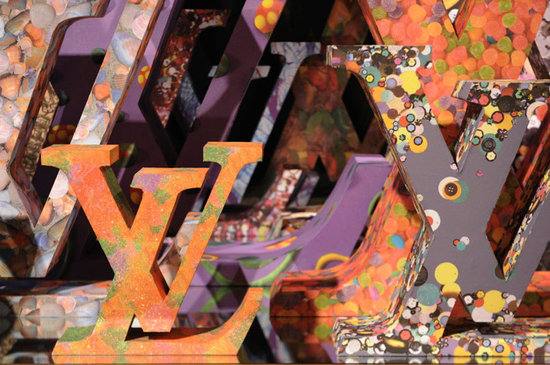 Louis Vuitton is not one to shy away from grandeur in showing off its beautiful products. The brand is set to open a boutique in Miami's Aventura Mall and this time they have roped in New York-based Brazilian artist Vik Muniz 'to re-imagine its iconic LV logo'. He created a 3D sculpture made of 23 Louis Vuitton logos on one base and covered the pieces with a printed canvas. He joined hands with students from the Brazilian non-profit organization that educates at-risk youth, Spectaculu, to make drawings on the painting. Customers will find the full range of LV at the new store including ready-to-wear clothes, shoes, accessories and watches.
Categories

New Posts

Hot Posts

Tag Cloud